PASTOR'S CORNER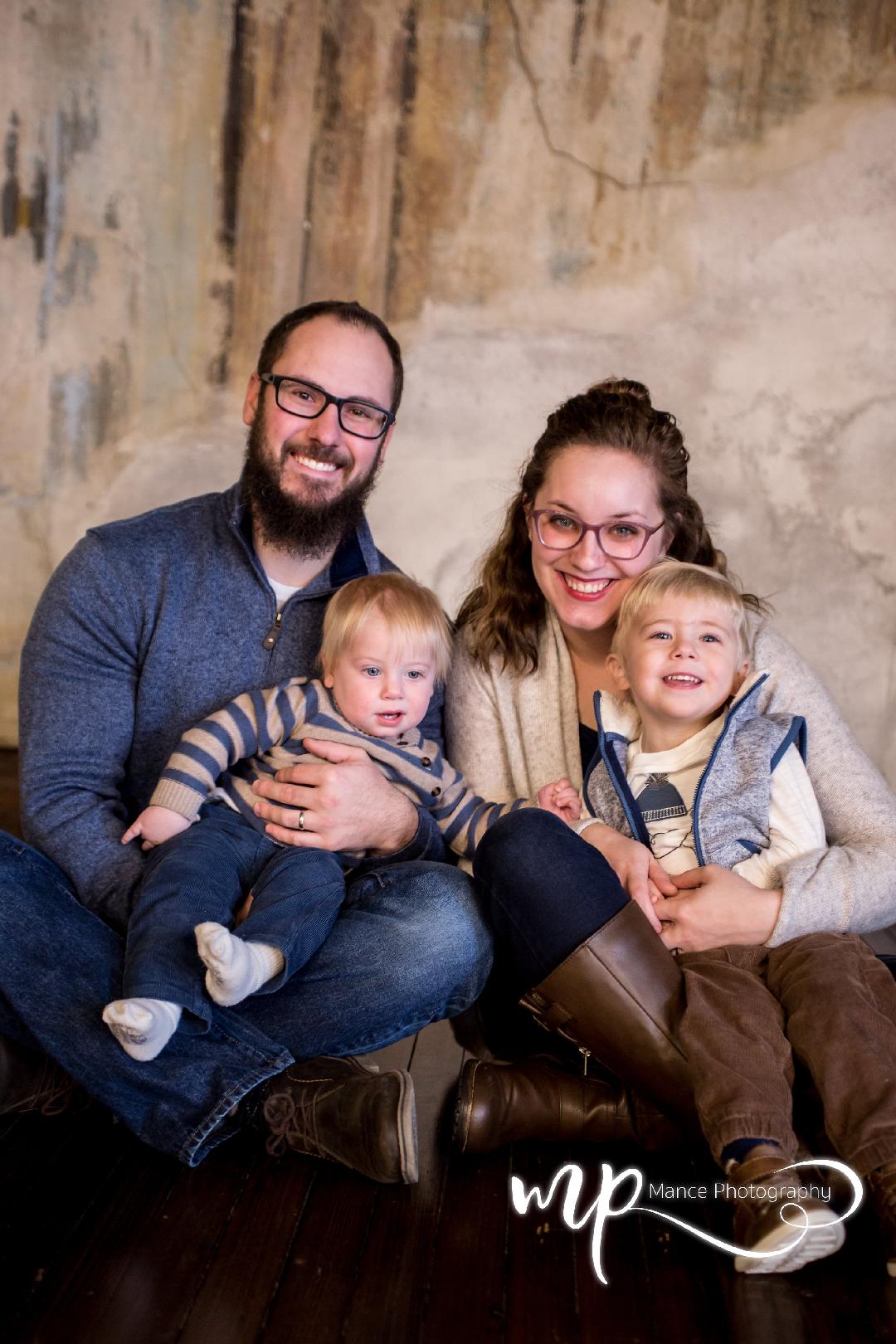 Refocus Your Focus
What you stay focused on will grow
I grew up pretty much my whole life with glasses. A couple years I need a small adjustment in one of my eyes. It was truly amazing the difference that little adjustment did. As we begin a new year I want to encourage us to refocus or make those adjustments we need in our spiritual vision.
In Hebrews 12:1-3 the writer helps us see some practical things we can do to help refocus our spiritual lives. I believe as we get our spiritual in the right focus it will affect our physical world. So instead of how to's lets refocus our spiritual walks and everything else will come in line with it.
Take a moment to read the scriptures I mentioned above. Often we allow sin and circumstance to blur our vision of the prize. Just as many have every intention of going to get new glasses when they need them we have every intention to live differently but do we? Let's look at 5 things that will help us our focus.
1. Surround yourself with other believers. Hebrews 12:1 is a continuation of the summation of Hebrews 11. There are many who have gone before us and kept the faith and we should be encouraged by them. The Bible also calls us to walk with other believers and encourage each other. 1 Thessalonians 5:11 says, "Therefore encourage one another and build each other up." It's easier to keep focused when we are encouraged by the faith of those who went before us and when we are encouraged by the words of those around us.
2. Deal with things clouding your vision. The writer states "let us strip off every weight that slows us down, especially the sin that so easily hinders our progress." Did you notice the word "ESPECIALLY"! It's what follows that really centralizes what we need to throw off. Sin weighs us down, hinders or stunts progress, and perverts our perception. Jesus even said whoever commits sin is a slave to it (John 8:34). But he goes on to say if the son sets your free you are free indeed. This means through Jesus and the Spirits power we can throw off everything that tries to entangle us. When we decide we want the chains of sin broken in our lives (see Romans 6:11-12) we break off what hinders progress and what perverts our perception allowing our vision to become unclouded. Remember: Starve your distractions and feed your focus.
3. Our walk is a marathon not a sprint. We need endurance in this race that God has marked out. Endurance or perseverance reminds us that we are in a race that will require training and every day execution. Consider some words from the Apostle Paul:
"Do you not know that those who run in a race all run, but one receives the p Run in such a way that you may obtain it." (1 Corinthians 9:24)
"Holding fast the word of life, so that I may rejoice in the day of Christ that I have not run in vain or labored in vain." (Philippians 2:16)
Although we may not see our reward we do not run in vain! When we keep the marathon in perspective, our focus will be clear and we can rejoice as Paul did saying I have fought the good fight, I have finished the race, I have kept the faith. (2 Timothy 4:7)
4. Keep your eyes on the prize. The enemy desires nothing more than to keep your eyes off the supply. Jesus is the source of our faith and endurance to the prize. Listen to what Paul says in 1 Corinthians 1:8-9, "He will also keep you firm to the end, so that you will be blameless on the day of our Lord Jesus Christ. God is faithful, who has called you into fellowship with his Son, Jesus Christ our Lord." When we forget whom we are living for we forget why we are living. There are two things Jesus never lost vision on: His Father and His purpose. Because he is the author and perfecter of our faith we can keep our eyes on the prize.
5. Keep your circumstances in perspective. Listen to what the writer says "Think about all he endured when sinful people did such terrible things to him, so that you don't become weary and give up." Well I guess we don't have an excuse to give up regardless how bad it gets! Yes circumstances can distract us but in light of what Christ endured our problems are small. When we keep our circumstances in perspective and remember all that Christ endured, it is easier to keep fighting.
As we begin a new year let's not stay complacent and accept blurry vision as "just the way it is" but let's spend time with the optometrist of Heaven and let him get our focus refocused.
With Love in Christ,
Pastor Jamie