PASTOR'S CORNER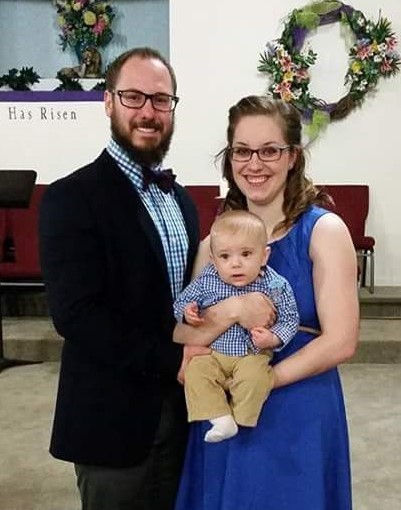 COME OUT FROM THEM
"But you are a chosen people, a royal priesthood, a holy nation, God's special possession,
that you may declare the praises of him who called you out of darkness into his wonderful light."
~1 Peter 2:9
As Christians we have a truly wonderful calling and identity. Just re-read what Peter describes us as! A few weeks ago we started a new study on Sunday night. We are journeying through the book of Joshua. As we do so we are examining how God moves us from where we are to where we need to be. If you have not been coming I would encourage you to make time to join and allow God to guide you through this incredible book that presents many life principles to help you through another year. We recently looked at chapter 3 and one of the things we find is the importance of consecration. We find as we study consecration that God was bringing the people into a "Holy" land he promised. God was calling the people to be holy to inherit something that is holy. Peter as well describes us as a holy nation. Next time we will be in Joshua 6 looking at how we overcome obstacles. But in this month newsletter I want to look at Joshua 5 and this topic of being holy.
When the Hebrews crossed the Jordan to occupy the Promised Land. God mark them through an act called circumcision. God said to Joshua, "Make flint knives and circumcise the Israelite men again" (Josh. 5:2). Circumcision was an outward sign of inward obedience. It was a physical act wrought with spiritual meaning. It was a very important means of marking their identity as the people of God. It revealed the covenant relationship that God had with his people. In like manner God calls us to a holy life as well. I like how 1 Peter 1:15 reads in the message "Let yourselves be pulled into a way of life shaped by God's life." The call to be a holy person means to be distinct and separate. It is a lifestyle representing or real, genuine, authentic likeness of Jesus Christ. So what does it mean and look like to live holiness?
First it means we think differently. As the Apostle Paul tells us "be transformed by the renewing of your mind" (Romans 12:2). We can think of Paul's words in Philippians 4:8 as characteristics of Jesus Christ in which if we think upon those things we will be thinking differently. Our lives will ultimately move in the direction of our strongest thoughts.
Second it means to live differently. Our outlook determines our outcome. How we think determines how we live. Blaise Pascal wrote, "The serene, silent beauty of a holy life is the most powerful influence in the world, next to the might of the Spirit of God." If our thinking is transformed the natural outpouring should be a changed life. Henry Thoreau a New England individualist of the nineteenth century once went to jail rather than pay his poll tax to a state that supported slavery. During this period he wrote his essay "Civil Disobedience". Thoreau's good friend, Ralph Waldo Emerson, hurried to visit him in jail, and peering through the bars exclaimed: "Why, Henry, what are you doing in there?" And Thoreau replied, "Nay, Ralph, the question is, what are you doing out there?
Third it means to love differently. As we live differently we will learn to love differently. This love is an outpouring as God's love is for us. This love is what Jesus talked about " By this all people will know that you are My disciples, if you have love for one another" (John 13:35). Love one another ,sincerely, deeply, and purely, and people will know that you are different. They will know that you are followers of Christ.
Fourth it means we talk differently. When we put the salt into our speech it makes it pure and properly seasoned meaning we must not allow "no corrupt communication proceed out of your mouth" (Eph. 4:29, 5:4). Charles Spurgeon once said "As I often tell you, you may know the quality of the water in a well by that which is brought up in the bucket; so may we tell a Christian by his conversation."
Conclusion
In 2 Corinthians 6 Paul addresses the issue of similarity between a righteous person and a wicked person, the fellowship between light and darkness, an unbeliever and believer. In verse 17 referencing Ezekiel 20:41, Paul calls us to come out and be separate. When we think about becoming Christians like Ezekiel 20:41 states "I will bring you out from…and gather you in from… I will be proved holy through you in the sight of the nations." The world around us is watching to see if this will truly happen! Will God be known as Holy through us? We are brought out of the world and brought into the kingdom of God. We are God's chosen people, a royal priesthood, a holy nation, God's special possession. Remember everyday our entire being must be so. Soren Kierkegaard said "Still more terrible, however, is the danger of going along with the crowd. In truth, there is no place, not even one most disgustingly dedicated to lust and vice, where a human being is more easily corrupted – than in the crowd."
YOU WILL NEVER INFLUENCE THE WORLD BY TRYING TO BE LIKE IT
With Love in Christ,
Pastor Jamie